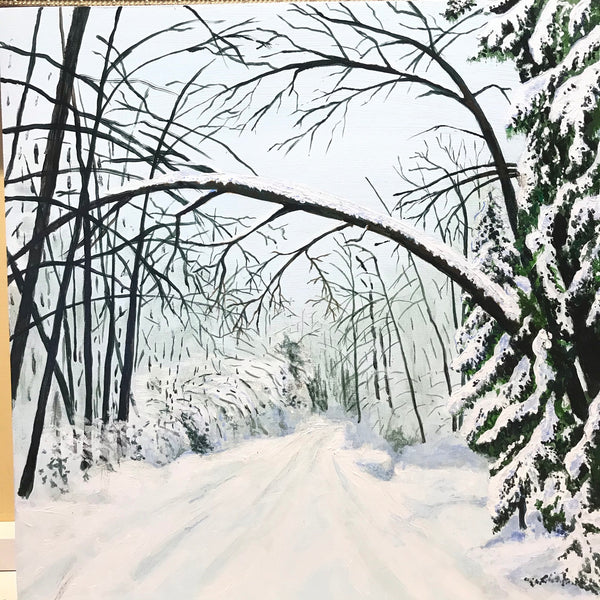 Quiet winter
---
---
---
Winter in Haliburton Highlands.
It can feel like you are smack in the middle of a snow globe when snow falls all day and then all night.
It is peaceful.
It is sublime.
It causes you to take pause and revel in the beauty.
Then you excitedly realize you are snowed-in and it's a snow day!


1.5 kg and 14" x 14" x4" shipped
---
Share this Product
---
---